Lumbar Spinal Stenosis FAQs
The lumbar spine is the low back. Spinal stenosis is a narrowing of the spinal canal, which contains the spinal cord and nerves (Fig. 1). This narrowing can put pressure on the spinal cord or on the nerves that branch out from the compressed areas.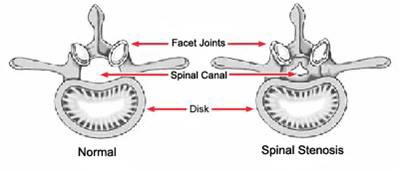 Fig. 1 Anatomy of the spine showing the spinal canal and the facet joints and disks.
Lumbar spinal stenosis most commonly causes cramping, pain or pins & needles in one's legs; but it can also cause: back pain; loss of sensation in the legs; and sometimes problems with bladder or bowel function.